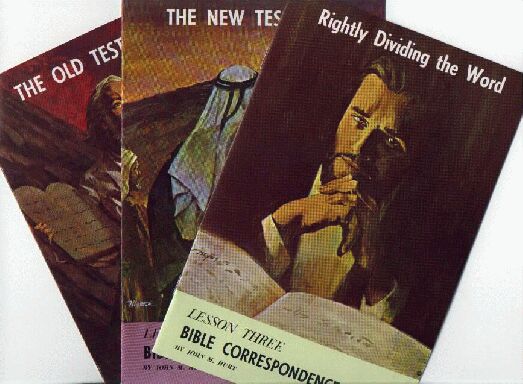 This Bible correspondence course offers eight lessons. Each lesson is designed for the beginning student of the Bible. This would be an excellent starting place for one that is not familiar with the scriptures.
The lessons include:
Lesson 1: The Old Testament
Lesson 2: The New Testament
Lesson 3: Rightly Dividing the Word
Lesson 4: Faith and Works
Lesson 5: Becoming A Christian
Lesson 6: Acceptable Worship
Lesson 7: The New Testament Church
Lesson 8: You Can Be Just A Christian
Are you interested in enrolling in one of the two courses? If so, please fill out the form below and someone will process your request. Thank you and may your day be blessed.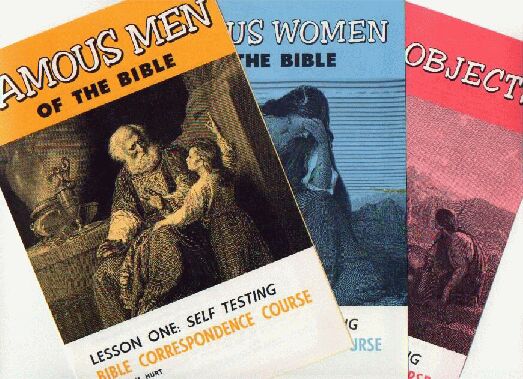 This is a 12 lesson correspondence course that is a companion to the 8 lesson introductory series. These lessons teach foundational truths that are important to a good understanding of the scriptures.
The lessons include:
Lesson 1: Famous Men Of The Bible
Lesson 2: Famous Women Of The Bible
Lesson 3: Bible Objects
Lesson 4: Bible Lands And Places
Lesson 5: Old Testament History
Lesson 6: Mid Term Examination
Lesson 7: New Testament History
Lesson 8: Bible Plants And Animals
Lesson 9: Well Known Scriptures
Lesson 10: Books And Their Authors
Lesson 11: General Bible Knowledge
Lesson 12: Final Examination